Department Chair Leadership Awards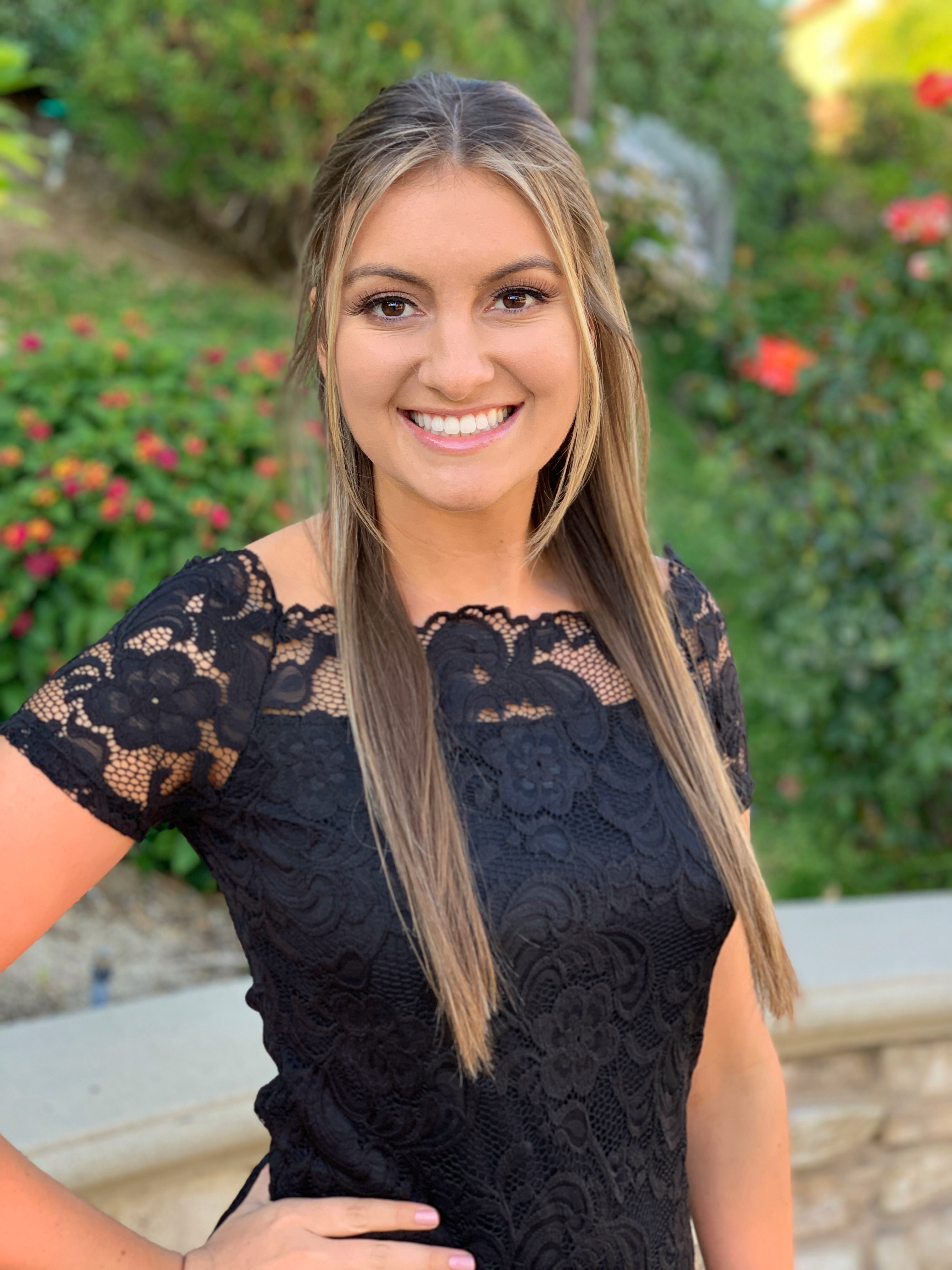 Bayla Gomberg
Bayla Gomberg is an exceptional Professional Communications master's student with a proven track record of success. Bayla is graduating summa cum laude and serves as the Digital Media Manager for the Department of Communications. Bayla has also taken on the roles of publicist and editor-in-chief for the department's Spotlight series. As part of her multimedia marketing strategy, Bayla created a dynamic and interactive website for the department. She is also credited with establishing and managing a robust online presence on all digital media platforms. Bayla has created strong relationships with all department affiliations and her team has published over 100 articles showcasing communications' clubs, organizations, faculty members, and alumni. Bayla's creative and marketing efforts have resulted in increased awareness and engagement, higher attendance in campus clubs and events, sparked interest in the major, and improved website interaction and retention. Bayla is most proud of the industry connections, friendships, and mentorships she has made during her time at CSUF. Her loyalty and commitment to CSUF are exemplified through her hard work and passion for the industry.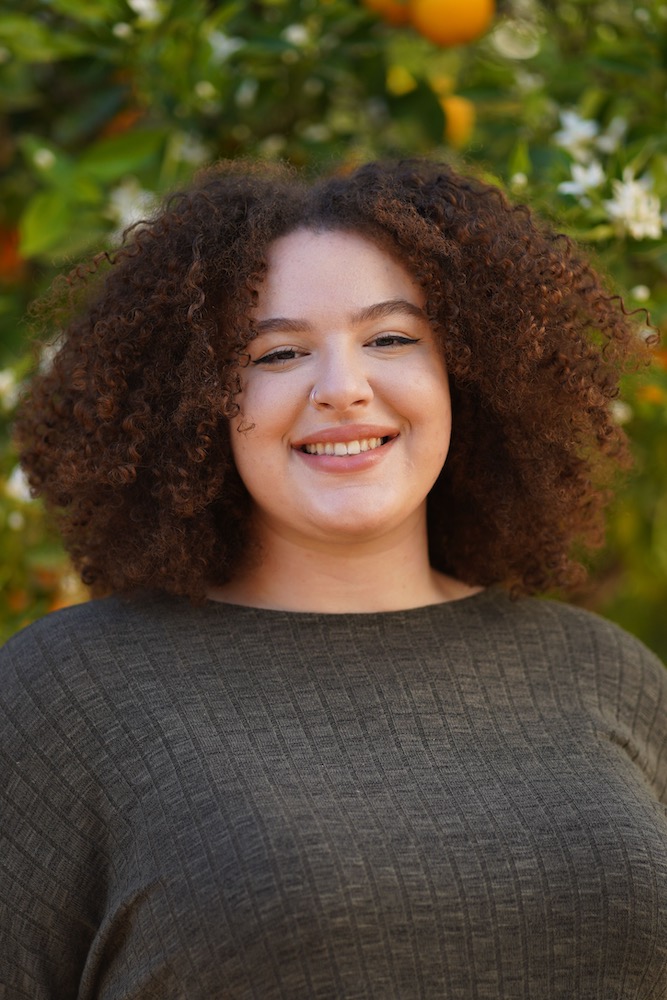 Annisa Charles
Annisa Charles has created excellent content for Cal State Fullerton's Communication Department as the outreach student intern since spring 2022. She reports on clubs/organizations, events and alums related to the department to promote everything the Communications Department offers its students while developing a five-year plan for this position. Annisa is hard-working and passionate about journalism and uses everything she has learned about reporting and ethics in her spotlight articles for the department. She is a graduate student studying Mass Communications Research and Theory. Annisa transferred to CSUF in 2021 from Fullerton College, where she attained her cosmetology license and associates degree in journalism; she worked as a staff writer and culture editor for Inside Fullerton, where she was awarded two JACC awards for opinion writing and news feature writing. Upon arriving at CSUF, Annisa declared her major in communications with a concentration in journalism and a minor in sociology. She has been the managing editor for the student-run magazine TUSK and a staff writer, assistant photo editor and opinion editor for the student-run newspaper, the Daily Titan. While completing her bachelor's degree in fall 2022, Annisa received the NBCU Fellowship Scholarship, where she got to work closely with an NBCU reporter on an investigative article. Annisa is still working as an outreach intern for the department while pursuing her master's degree.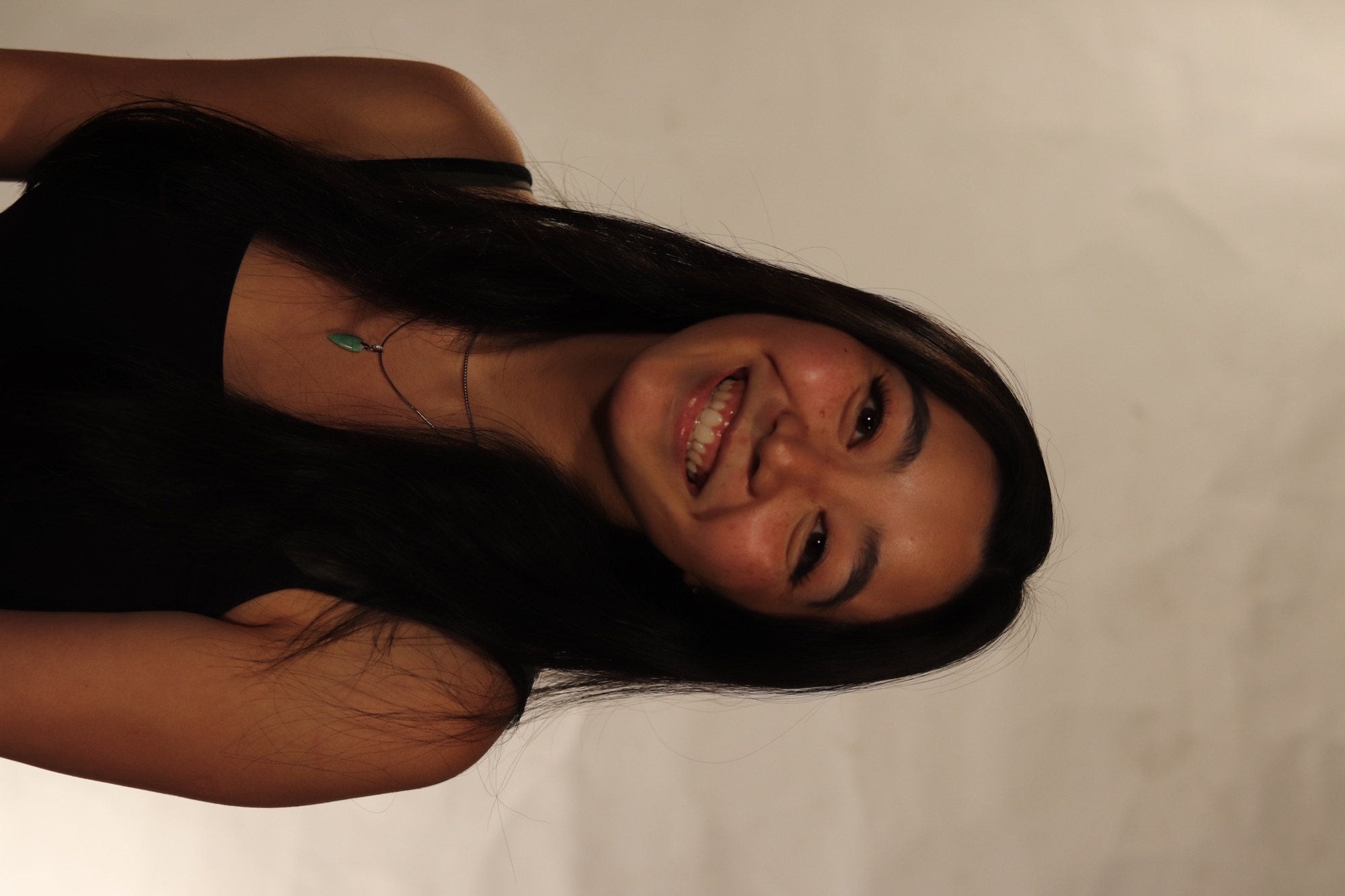 Chloe Lau
Chloe Lau is graduating this spring and will earn her degree in Communications with a concentration in Advertising, also completing a marketing minor. She currently is the director of marketing for the Daily Titan. She has been a part of the Daily Titan team for two and a half years. She thrived in Comm 351 class where her academic excellence and creative skills were on display. Chloe participated as an account planner for the 2022-2023 CSUF AAF National Student Advertising Competition team. She also currently serves as the secretary of CSUF's AdClub, where she has played an active role for several years. Chloe is a positive role model and leader in the office and has worked diligently to support all aspects of the Daily Titan. Chloe has been successfully overseeing DT Fest for the past two semesters, an event that allows 15+ Daily Titan clients to interact with more than 1,000 CSUF students on campus.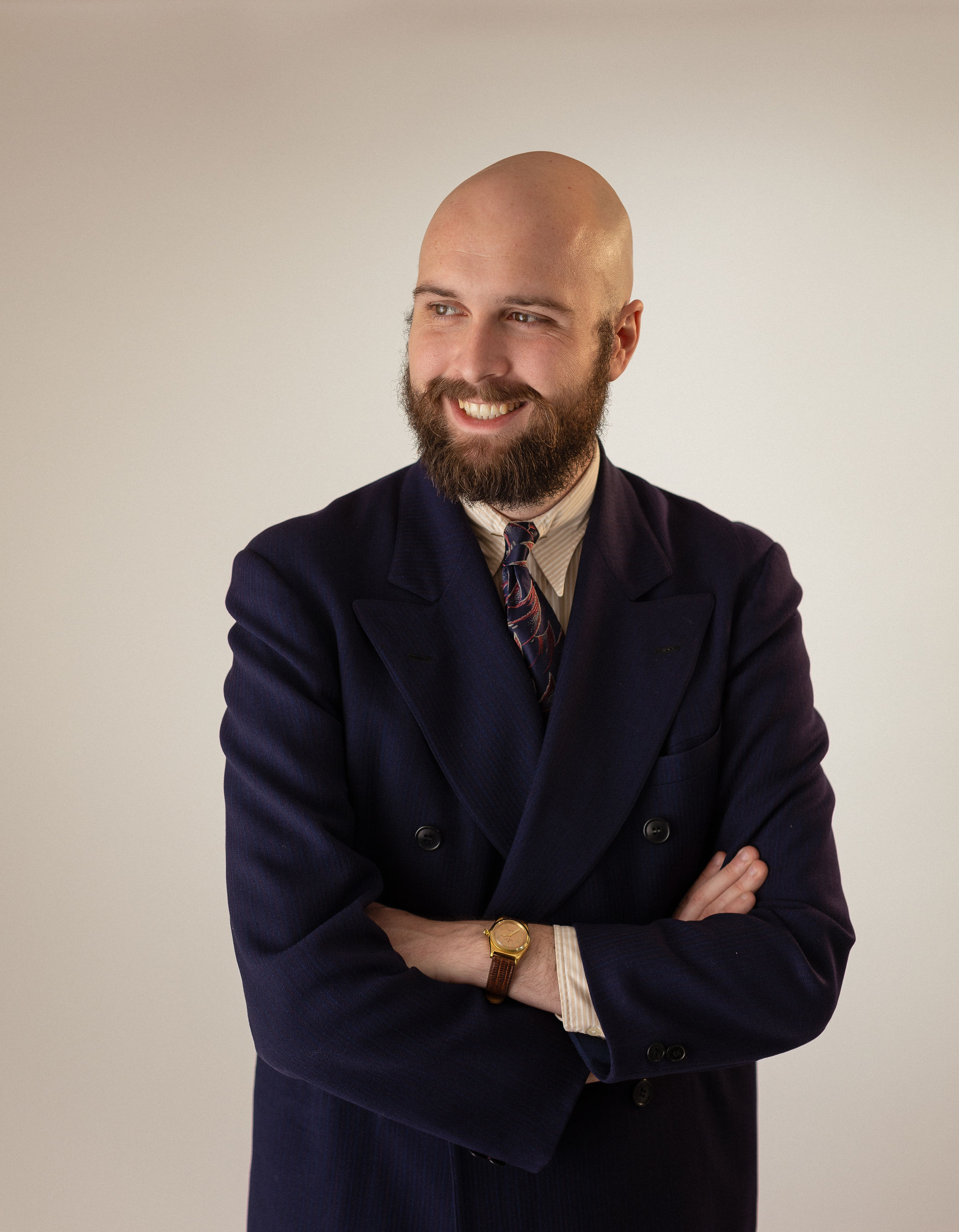 Spencer Otte
Spencer Otte is a Communications student with a concentration in journalism. A dedicated journalist, Spencer committed to his role in informing the public about important local issues. With a passion for uncovering the truth and a deep sense of responsibility to their readers, providing precise and thought-provoking coverage of a wide range of subjects. Spencer got his start at his high school paper, later working for Green Ink, the student newspaper at Golden West College before the journalism program was shut down. At Cal State Fullerton, Spencer joined The Daily Titan as a staff writer before being hired as News editor, and later serving two semesters as editor-in-chief. At The Daily Titan, Spencer has covered labor disputes, the renovation of the Fox Theater in Fullerton, and President Joe Biden's visit to Orange County, a story that took home Best Breaking News Story at the College Media Association Awards. Spencer has also represented The Daily Titan at journalism conferences in Minneapolis and New York City. Outside of writing, Spencer is interested in history, art and film and has earned a minor in Cinema and Television Arts.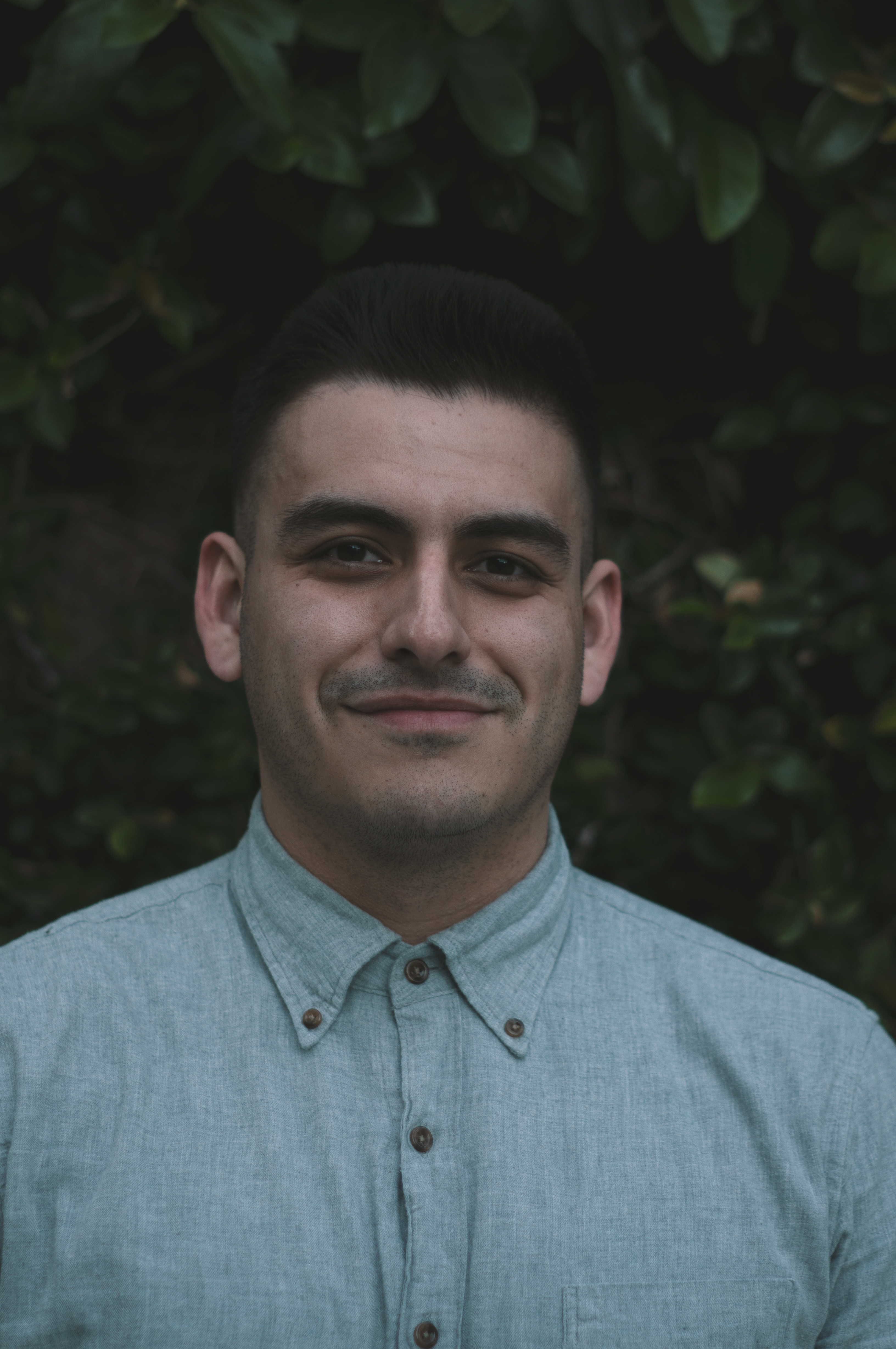 Hugo Rios
As a first-generation college student born and raised in southeast Los Angeles, Hugo Rios had lifelong aspirations of pursuing a career in journalism. During his time at Cal State Fullerton as a Communications-Journalism major with a minor in political science, Rios became interested in covering politics, mainly due to its contentious nature and its importance to maintaining democracy. He currently serve as the managing editor of the Daily Titan, in which he recently won two first-place 20223 California College Media Association awards (best-breaking news story, best editorial). Rios has worked on the editorial staff for six semesters, working for the sports desk, then the opinion desk before being promoted to managing editor in Fall 2022. He was recently accepted into a tech mentorship PledgeLA, a network of tech companies and capital venture firms in Los Angeles sponsored by UCLA Anderson School of Business and the Annenberg Foundation. The coalition, established in 2018, was designed to increase diversity, equity and community engagement for first-generation college students in the tech industry, having students be connected to career opportunities for companies such as Apple, Microsoft, Amazon, Google and Oracle.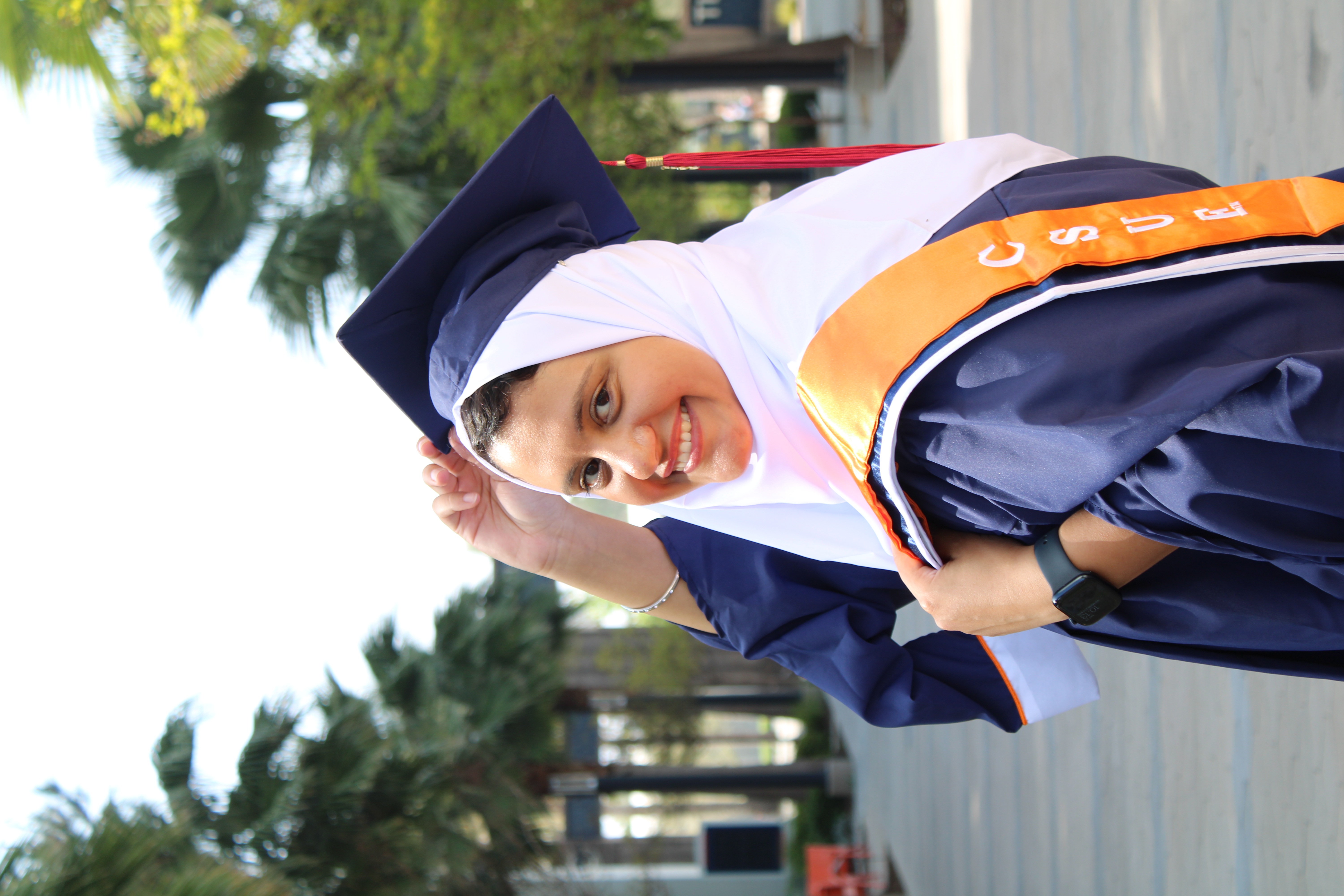 Dina Saad
Dina Saad is a distinguished mass communications scholar, known for her dedication, hard work, and passion for the field. As a PhD candidate at Mansoura University and a master's student in Communications at CSUF, she consistently demonstrates excellence in academic performance. With eight years of work history, Dina has experience as a Public Relations & Event Planning Manager at Mansoura University and currently serves as a Teaching Assistant at CSUF. She is also actively engaged in campus organizations, serving as the Vice-Chair of Finance for the Communication Inter- Club Council (CICC), an Outreach Coordinator for the Public Relations Student Society of America (PRSSA) and Account Executive for Titan Public Relations (TPR) Spring 2023. Dina's event management expertise is evident in her successful organization and execution of various events and conferences, including the Department of Communications Awards & Scholarships Dinner at CSUF and her role as CEO for Communication Week Conference. She completed a prestigious internship at FINN Partners, gaining insights into global communications and the importance of diversity, equity, inclusion, and belonging. Recently, Dina presented a research paper at the Popular Culture Association Conference, showcasing her exceptional analytical and critical thinking skills. With a robust skill set in research, analysis, presentation design, and statistical analysis, Dina is a well-rounded professional in the fields of mass communication and tourism studies.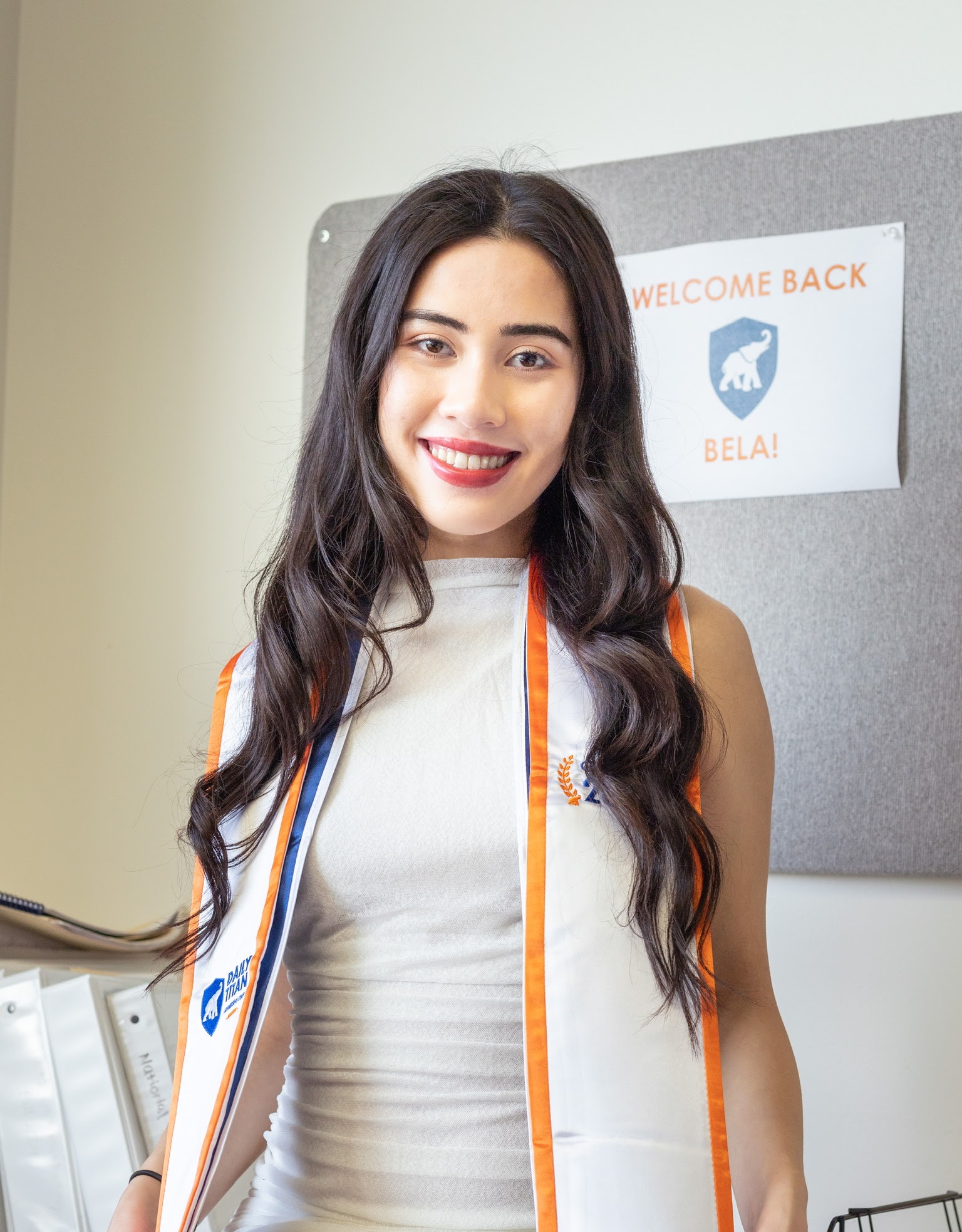 Isabela Veloro
Isabela Veloro is graduating this spring and will earn her degree in Communications with a concentration in Public Relations and a minor in Business Administration. She currently is the director of sales for the Daily Titan. She has been a part of the Daily Titan team for two and a half years. Isabela is a responsible and hard-working individual who can always be counted on. She oversees all the hiring and training of the staff and leads weekly meetings. Not only does Isabela keep her sales team on track, but she is also an exceptional salesperson who had her personal best sales record last semester of more than $30,000. Isabela also is the teaching assistant for COMM 454 and helps students learn valuable sales techniques and equipped students with techniques to form client relationships. She was a part of Titan Public Relations in fall 2022 and served as the account coordinator for the beauty client Peacock Nail. In addition, Isabela obtained a social media marketing internship at the hair company FHI Heat.