Distinguished Faculty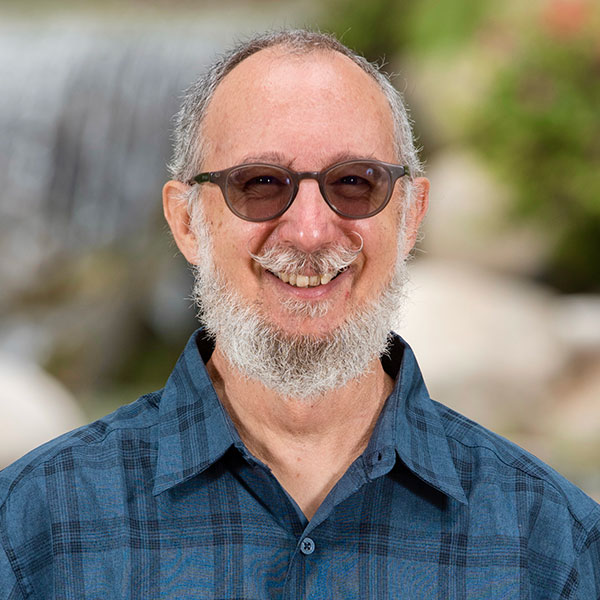 Ron Romain, Full-Time Faculty Member
Ron Romain joined the Department of Communications in 1984. For almost 40 years, Ron has helped thousands of COMM students become better visual communicators while being a consummate team player and collegial mentor. His success in the classroom, coupled with his wit, humility, and friendly demeanor, garnered him universal respect from his students as well as colleagues.
For most of his teaching career, he taught as a part-time lecturer while working as a career professional in the fields of graphic design and advertising/marketing. In 2016, he was recognized by the department faculty as the Distinguished Part-Time Faculty Member of the Year.
In 2017, Ron moved into a full-time lecturer position as the Department was revamping its approach to digital skills instruction. He has been pivotal in our Department's redesign of our digital media curriculum and the launch of our Digital Communications Media certificate. The certificate program has flourished under Ron's leadership and commitment to student learning, growing to become the largest of our certificate programs by far. Ron was also instrumental in the re-branding of COMM 317 Digital Foundations, into a course that serves all our students and gets them excited about creating effective visual communications content. Prior to COMM 317 becoming a required class, Ron devoted his entire summer to creating an extensive YouTube collection of video lectures and tutorials geared specifically to our students' needs.
He has also led several Department projects, including a website redesign and renovation of five computer labs in the College Park basement to create more professional and inspirational working spaces, including hanging dozens of examples of student work, and he oversees graduate student assistants in supporting Department external communications efforts on social media.
In 2022, Ron received the Faculty Recognition for Teaching Award from the Faculty Development Center. Students appreciate Ron's organization, thoroughness, patience, professionalism, encouragement and passion. He is, according to his students, "an amazing teacher" and "a great human being". Students describe his classes as a "joy" and note his compassion and commitment to helping students succeed. As one student wrote, "The world needs more Rons!"
As he and his wife, Robin, prepare for their next great adventure in the Pacific Northwest, he will be sorely missed by our students, faculty and staff.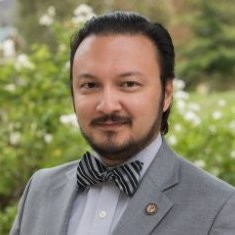 Richard Favela, Part-Time Faculty Member
Richard Favela's love for teaching is obvious. His students find him "outgoing, enthusiastic, and engaging." He joined California State University Fullerton's faculty as a part-time lecturer in 2015, but his time as a Titan started in 2000. He received both his B.A. and M.A. from CSUF. He has been an invaluable part of the faculty, teaching a variety of courses: COMM 101 – Writing for Mass Media, COMM 317 – Digital Foundations, COMM 362 – Public Relations Writing I, and COMM 480 – Persuasive Communications. In 2017, he became the Department of Communication's Part-time Faculty Representative, demonstrating his commitment to being a great colleague. Favela also teaches at L.A. Harbor College and in the past has taught at CSU Dominguez Hills and L.A. Pierce College. Prior to committing to his career in academia, he worked at a couple of public relations firms and an aerospace company before starting his own company, Favela Technical, where he provided IT and marketing services for small businesses around downtown Los Angeles. But his love for teaching won over and he closed his business so he could dedicate all his time to inspiring the next generation of communications professionals. He is well deserving of the Part-Time Distinguished Faculty Award.