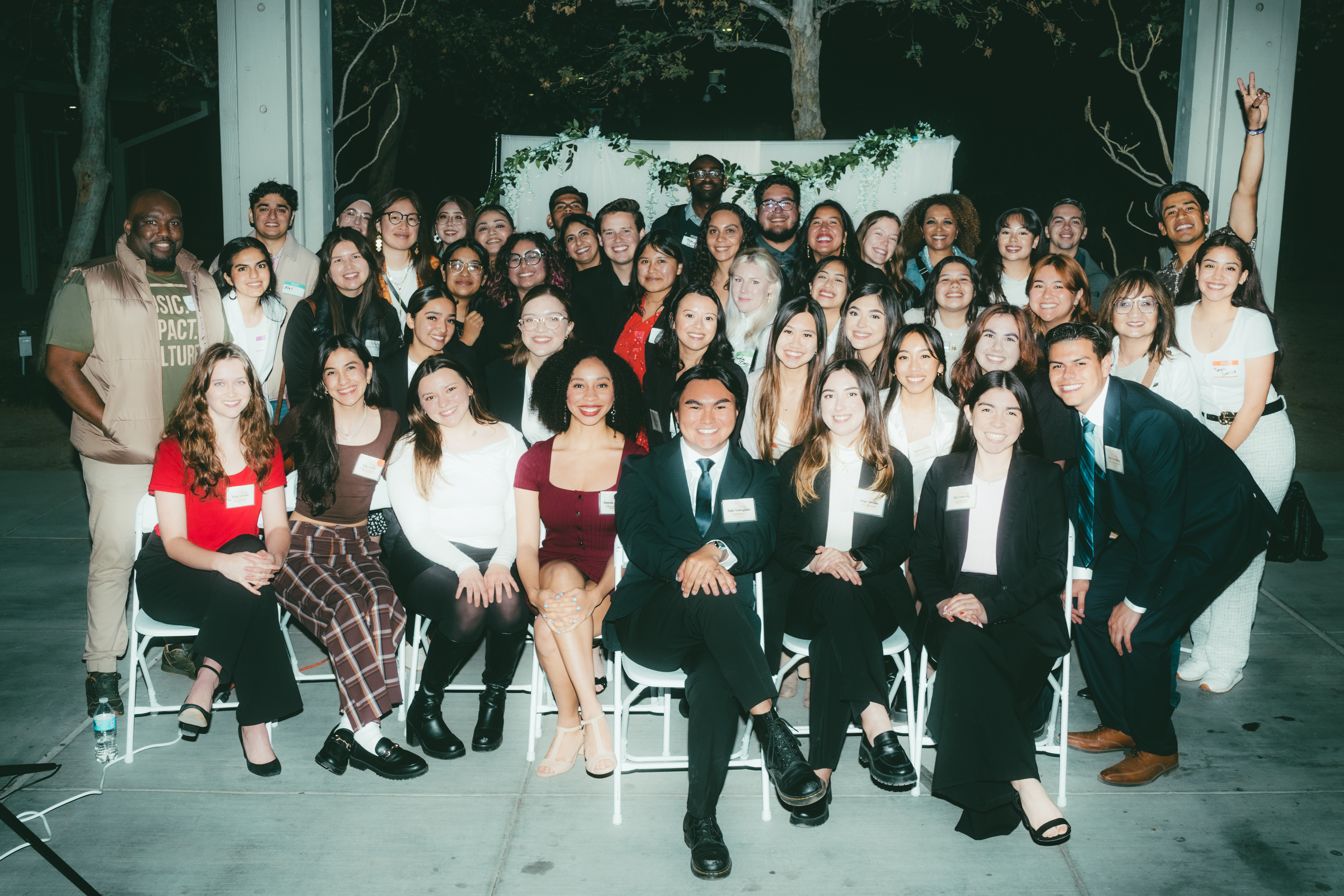 by Annisa Charles
On Apr. 24, on the patio of the Fullerton Arboretum, the Entertainment and Tourism Club (ETC) at Cal State Fullerton held their Annual Mixer, their most significant event of the year.
The Annual Mixer brings over 25 working professionals from respective industries out for club members and students to network with the professionals. This is to facilitate real-world connections between students and professionals to provide them with valuable insights into the industries they are pursuing. The event also helps students explore potential job opportunities after graduation.
This year, ETC's Annual Mixer's theme was based on Bridgerton, the popular Netflix show. The event's atmosphere captured the show's aesthetic by using music similar to the show, decorations with floral motifs, candles and an overall dreamy vibrance of the patio area.
Professionals in attendance included Aslin Paxtor from Netflix, Summer Sanchez from NBCUniversal, Joann Villasenor from Disney Media and Entertainment Distribution, Ashley Landa from Capitol Records and many more.
Gabe Valenzuela, president of ETC, said the event was filled with memorable moments. The Fullerton Arboretum event staff surprised the ETC chapter with a pet turtle as an organization gift. Then, Shanda Williamson from HBO and HBOmax directed a group photo at the end of the event–– a great keepsake for everyone. Lastly, Valenzuela said mingling with ETC alums and past board members was an excellent experience.
During the event, ETC announced the 2023-2024 executive board members. The new executive board includes those with innovative ideas and a commitment to excellence.
The new board members are:
President: Maya Serrano
Vice President: Holly Johnson
Executive Finance Director: Lola Marquez
Events Director: Tiffany Ngo
Event Program Coordinator: Cesar Barreto
Event Outreach Coordinator: Una Ahac
PR & Show's Coordinator: Angel Abejaron
Marketing Director: Margarito Morales
Marketing and Media Coordinator: Nathan Hoang
Creative Director: Ashley Hernandez
PR & Sponsorship Coordinator: Valeria Banuelos
Media Director: Ahni Im