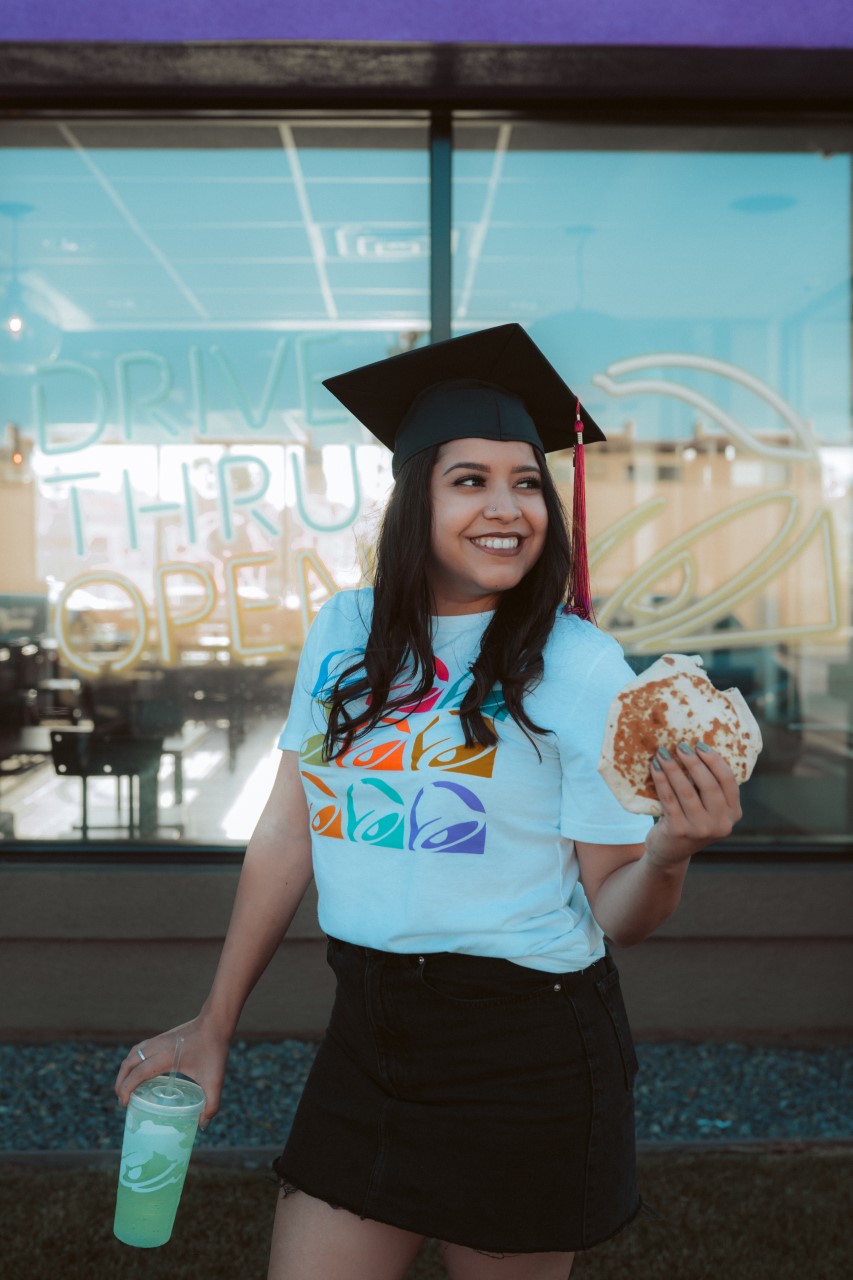 by Annisa Charles
Spring 2020, Bella Garcia graduated and is working as an associate photographer for Taco Bell headquarters. When attending Cal State Fullerton, she was involved in Public Relations Student Society Association (PRSSA) for two years. Garcia was the executive for external communications during her senior year.
Garcia explained that her position as external communications for PRSSA included handling social media, photography and content. All events had to be canceled during her senior year due to COVID-19.
Garcia is a visually creative individual, and she said having the world shut down made her take a step back and reflect on everything she had learned about public relations at CSUF. Public relation classes prepared her for working in teams and socializing in job settings, which she explained is essential in her current job.
One of her biggest takeaways was how important networking is in the PR field. She landed her current job by networking with the alum advisor for PRSSA at the time, Matt Prince, who was the head of PR and branding at Taco Bell. He put a good word in for Garcia, and when a position opened, they emailed her.
She said she always loved Taco Bell and its fan base with its presence on social media, along with the nostalgic feeling of the brand due to growing up and having her mother take her through the Taco Bell drive-thru. She even took her graduation pictures at Taco Bell.
Garcia's most significant advice for PR students is to network as much as possible right now. Joining clubs and going to events helped her land internships and her current job. She also said students should try different routes of PR. She explained that exploring the entertainment, food, or real estate industries can help students find what they're really interested in.