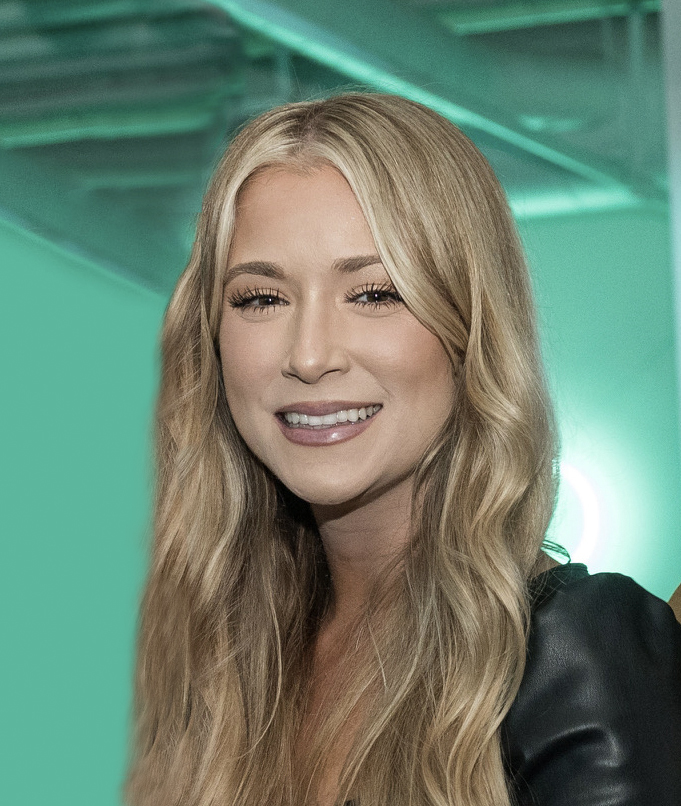 by Annisa Charles
Staying in touch with her professors and coming to speak at previous Comm Weeks, alumni Kristen Griffiths received her bachelor's in communications with an emphasis in advertising in 2018.
During her time at Cal State Fullerton, she interned with RAD Media, a video production company, which she had found through Indeed and also had a connection through the company.
When Griffiths graduated from CSUF, she got an entry-level job as an account coordinator with the agency she's still with, Feltman Agency. Feltman Agency is a boutique retail automotive advertising agency.
As an account coordinator, she assisted the account executives by attending client meetings, taking notes and then summarizing everything for the account executives. She would also help with client communication and do any organization product projects that needed to be done.
Griffiths was then promoted to a junior account executive, where she took on planning the marketing strategy for the clients. After this position, she was promoted to account executive and later promoted to account director.
Director of accounts oversees all the marketing strategies for the clients within the agency and manages the account executives when making any agency-wide changes.
The introduction to the advertising industry and the introduction to photoshop, photo editing and video editing classes at CSUF prepared her for the job she has today. She said learning the creative tools was very important because she uses them daily.
And while she's not a graphic designer, it has served her to have these skills under her belt. Griffiths said that having this skill helped her from losing her job during the pandemic due to the demand for video editing knowledge.
She always knew she wanted to work in the automotive industry. Her father is interested in automotive, which he shared with her growing up. It made her appreciate luxury cars and what makes them luxurious.
Feltman Agency's clients include Irvine BMW, some Honda clients, Mercedes-Benz clients, Rolls Royce, Jaguar, Land Rover, Toyota, Lexus and Infiniti clients.
Her advice to current advertising students is to find what interests them. "Find what you're interested in, study how they advertise the different channels that they use in everything, and then you'll really enjoy what you do. Take an entry-level job and work your way up as much as you can," she said.