Human Communication Studies
Communication Studies Degree Programs
Read answers to common questions about the Communication Studies Major. The following programs are offered for students studying Communication Studies:
Bachelor of Arts Degree - Communication Studies
Master of Arts Degree
Minor
Communicative Disorders Degree Programs
Read answers to common questions about the Communicative Disorders Major. The following programs are offered for students studying Communicative Disorders:
Bachelor of Arts Degree - Communicative Disorders
Master of Arts Degree
Certification, Licensure, and Credentials
The Department of Human Communication Studies also has a clinic and a center:
Speech, Language and Hearing Clinic


Center for Children Who Stutter

Clubs / Organizations
Student clubs and organizations such as forensics play an important role in the CSUF Human Communication Studies Department experience. Whether you are interested in Forensics

,The National Student Speech-Language Hearing Association

 or one of the many other clubs, you are certain to find one that meets your professional interests and social needs. See a complete listing of clubs and student organizations

offered in the College of Communications.
Advisors
Dr. Summer Martin - Advisor for M.A. students enrolled in the Communication Studies graduate program.
Dr. Minjung Kim - Advisor for students enrolled in the undergraduate Communicative Disorders program.
Dr. Ying-Chiao Tsao- Advisor for M.A. students enrolled in the Communicative Disorders program.
CIOS Awards Program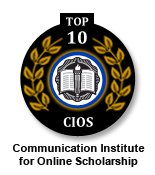 This distinguished program in Communication Studies ranks among the field's leading centers for publication of research in Debate and Argumentation, Intercultural Communication, Communication Issues in Asia, Communication Issues in China, Communication Issues in Europe, and Communication Issues in the Pacific Rim. Read more about this achievement.

Mission
The mission of the Department is to provide students with an understanding of communication processes in a culturally diverse society. An in-depth understanding of communication processes brings a number of benefits, including the ability to analyze communication barriers and the competency to facilitate effective communication between individuals, within organizations, between organizations and their customers or constituencies, and across cultures. With specialized education and training, understanding communication processes in depth can be used also to diagnose and treat disorders of communications.
The Department provides a strong foundation of theory in its degree programs, and each program gives its students the experience they need in applying theory in a variety of contexts. Knowledge and skills are developed in the classroom through the use of case study methodology and other learning strategies and through internship experiences, which allow students to apply their knowledge and skills in their eventual work settings. Some students are encouraged to pursue careers in college and university teaching and research by continuing their education at the doctoral level in the field of communication studies or communicative disorders. Finally, the department provides guidance for students interested in pursuing graduate and professional studies in fields related to communication.
Vision & Chair
Our vision is to train men and women to speak well for the purpose of solving communication problems.
Chair: Gary Ruud, Ph.D.
Department of Human Communication Studies
CSUF
Fullerton, CA 92834-6868
Phone: 657-278-3617