Dr. Irene Matz has been a faculty member at Cal State Fullerton for over 25 years and has served as assistant dean for Student Affairs, director of the California Corporate Board Registry, associate dean and Interim Dean for the College of Communications.
Dr. Matz has traveled to China, Korea and Japan building relationships with universities and exchange programs for both students and faculty of the College.  She lectured at Jin-Ai University in Japan on "leadership and gender."  She represented the College at the Opening Ceremony Dong-Ah Institute of Media and Arts in South Korea.  She participated in the Shenyang City University Forum in China, where universities gathered from around the globe for an international forum. Dr. Matz has traveled to Cuba where she, the President of the University of Havana and the Dean for the College of Journalism signed a Memorandum of Understanding (MOU) between Cal State Fullerton and the University of Havana.  The MOU was then signed by President Mildred García.  Under Dr. Matz' leadership, the Maxwell Center for International Communications and Media has developed relationships with over 20 universities, including Project Americas and advanced the Latino Communications Initiative that serves our Hispanic population. 
 Dr. Matz developed a relationship with the nonprofit Values Institute and our Center for Brand Values Communication and Research that honors the most respected organizations and trusted brands in Orange County.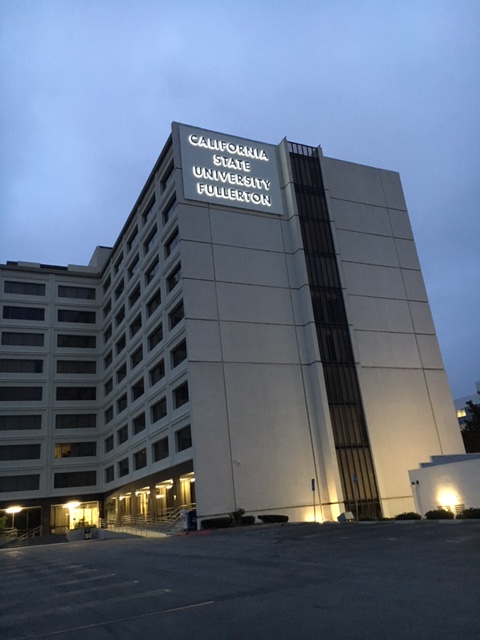 Dr. Matz has presented at national conferences and published manuscripts in Business Communication Quarterly, Contemporary Argumentation and Debate, Iowa Journal of Communication, Women's Studies in Communication, and Journal of Leadership, Accountability, and Ethics.
Dr. Matz has served on over 100 university and college committees and has chaired many of these committees.  She is presently an Academic senator (fourth term), the Senate Executive Committee member, Campus Strategic Planning Committee, University Advancement Committee, Faculty Affairs Committee, Elections Committee, University Constitution Committee, WASC Student Engagement Task Force to name a few.  She was appointed by President Gordon, and served for three years, as director of the California Corporate Board Registry for the State of California that matched women and minorities on corporate boards. 
Dr. Matz has served as a member of the President's Advisory Board, Council of Deans, The Values Institute Genesis Board, International Leadership Association, American for Education in Journalism and Mass Communication, Latin American Studies Association, National Communication Association, Pi Lambda Theta, Alpha Iota of Pi Lambda Theta Honor Society, and Golden Key National Honor Society.  Her research interests are in leadership, gender issues, organizational communication, and toxic leadership.  Dr. Matz received many awards, including Outstanding Teacher and Scholar, Outstanding Faculty Recognition, Academic Advising Certificate of Excellence, Outstanding Service Award, School of Communications Outstanding Mentor Award and the College of Education's Honor an Educator Award. 
Dr. Matz earned her doctorate in education with a leadership focus at Claremont Graduate University as well as her bachelor's and master's degrees from Cal State Fullerton in human communication studies.
In her service beyond the university, she has volunteered as a court mediator in the Superior Court of California, a mediator instructor for conflict management, and Court Appointed Special Advocate (CASA).